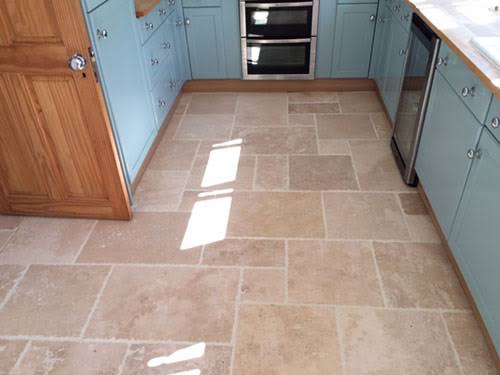 Floors made of polished concrete are completely free of wax. Polishing concrete floors to a high sheen is possible for concrete polishing contractors who have the right tools and training. Concrete's superior durability and performance make it no surprise that retail, commercial warehouse, office facilities, and even homeowners are embracing the smooth, high-luster floors.
What is Polished Concrete?
Sanding wood is a good analogy for the process of using heavy-duty machinery to gradually grind down a concrete surface until it reaches the required degree of gloss and smoothness.
The most common places polished concrete is used include:
Large warehouses and warehouse outlets
Retail stores
Hotels and restaurants
Office buildings
Auto showrooms
Private residences
Benefits
Customers, retailers, big-box stores, educational institutions, and medical facilities are all turning to polished concrete for their floor finishes because of the advantages it has over other floor coverings in the marketplace. Polished floors made of decorative concrete have become the obvious choice due to their high utility and their ability to compete on a purely aesthetic level.
Residential Benefits:
Cost savings: Traditional floor covering materials are not necessary when the slab on grade is used as the finished floor surface
Longer life-cycle savings: Polished floors are not as vulnerable to damage as other materials and do not need replacing
Easy to clean:
 Won't harbor dust, dirt, allergens
Available in a wide variety of colors and designs
Commercial and Retail Benefits:
Slab on grade is less expensive to install as a finished floor and requires less upkeep.
More durable in high-traffic areas. There are no large display cases to move to wax and strip the floor, which saves both time and money for a Tennessee grocer, who maintains only the traffic areas of his business.
fewer repairs and a longer lifespan: Polished floors require only the occasional damp mopping to keep them clean. Aside from saving time and money, they also eliminate the need for messy waxes or coatings. Forklift tire marks and oil and chemical spill discoloration are not visible on polished concrete's shiny surface.
Moisture-blocking properties: When compared to other types of flooring that seal the concrete, such as tile, polished concrete allows it to breathe.
Reflection of light: Ideal for commercial spaces such as office buildings, hotels, and restaurants, as well as other public places that need to present a tidy, well-kept appearance. Also reduces the need for artificial illumination, resulting in further energy savings.
Is a green flooring option: There are no toxic coatings, cleansers, or adhesives required for polished concrete.
Can You Polish All Concrete?
With sufficient preparation, almost any structurally sound concrete floor can be polished. But there are exceptions to this rule.
What Design Options Do I have?
An endless number of patterns and motifs can be created on polished concrete's smooth, reflecting surface using a variety of coloring and scoring techniques. The most common method of embellishing already polished concrete is to use stains and colors.
It's possible to select the amount of shine, from satin to high-gloss, that best suits your needs in terms of maintenance and appearance because polishing is a multistep procedure. Polished concrete can be used in a wide range of applications because of its adaptability.
In terms of longevity, performance, and sustainability, decorative polished concrete outperforms all other flooring options. The lovely shine of polished concrete floors may be maintained with little care, but they are exceptionally long-lasting. Because they are easier to maintain than other types of decorative floors, they are a fantastic option for homeowners. Keep the floor clear of dust and debris that could damage it by dusting and damp mopping on a regular basis.
Even if they look like glass, polished concrete floors are totally safe to walk on if kept clean and dry. Compared to polished marble or waxed linoleum, they're also less slick. Preventing slip-and-fall accidents, on the other hand, is a key priority in public venues with high foot traffic.
The Concrete Etc; Polished concrete Virginia
Commercial and industrial floors can benefit from a wide range of floor coverings and treatments. Ultimately, the choice of flooring depends on criteria such as the work environment, any unique performance requirements, cost per square foot, and the proportions of the floor. For polished concrete flooring in Virginia, get in touch with us right away.