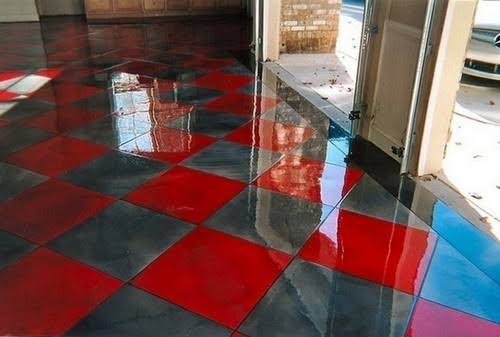 One of the decisions you'll have to make when contemplating home improvements is which material to work with. There's a distinct advantage to decorative concrete over other materials like wood, bricks, stone, vinyl, and fiber cement. With a team of concrete design experts, you may have the perfect solution for your home renovation plans: Decorative concrete. Concrete is, in fact, a type of decorative concrete. In contrast, this beautiful concrete can be imbued with a variety of looks and styles to enhance the visual appeal of any project it is used for. When it comes to adding visual oomph to both the inside and outside of your home, decorative concrete is an excellent option.
Advantages
Unique Designs
Decorative concrete gives homeowners a plethora of design options. Concrete features can be made to look anything you want, so your floors, walls, paths, and driveways won't even look like they're made of concrete anymore.
To get the look you want, you can select from a variety of options:
Patterned, stenciled, engraved, and smooth are all examples of textures.
Creates the appearance of natural materials such as stone and brick. Also mimics the look of cobblestones and wood.
There are numerous shades, patterns, and stains to choose from when it comes to colored carpets.
Versatility
For the average homeowner, today's concrete solutions can do more than you might think. Your home's appeal is boosted in numerous ways by decorative concrete:
Exceptional designs that make your driveway the talk of the neighborhood.
Pathways that look like a stone at a reasonable price.
Retaining walls that enhance your landscaping's beauty
Patio, porch, and fireplace striking flooring
Resistance to Damage
It's not uncommon for sidewalks and flooring to wear out quickly because of the number of people using them on a daily basis. The fact that decorative concrete is resistant to scratching, scuffing, and chipping makes it an excellent choice for both indoor and outdoor applications. It also has a longer lifespan than other materials because it can withstand heavy weights without buckling.
Move heavy furniture without worries.
Pets won't do damage to it with their nails.
It's great for driveways and parking areas.
Simple Maintenance
It's a good idea to include features that make home maintenance easier when you're remodeling your house. Because of its low maintenance requirements, decorative concrete is an excellent choice for this application.
Mop concrete flooring to remove dust and dirt.
Wax indoor concrete floors once a year.
Seal outdoor concrete surfaces every four to five years.
Eco-Friendliness
Decorative concrete flooring is one of the best green home improvement options. For this reason, you don't have to remove old materials from your home's concrete subfloors in order to install new flooring. No new materials are required, so you don't need to buy and install new hardwood or carpet.
Simply treat the existing subfloor to get the look you desire:
Spruce it up with an attractive overlay.
Add a bright, lively stain color.
Impose a decorative pattern on the existing concrete flooring.
Seal the decorative concrete.
Cooling Properties
For those who live in sweltering summer regions, it's important to plan for ways to keep your home cool without constantly running the air conditioning. This is where decorative concrete flooring comes in.
Concrete stays cool to the touch even when exposed to heat.
Concrete surfaces keep homes cooler in summer weather.
The additional cooling aspect can reduce A/C bills.
Air Quality
Concrete is a good option for those who suffer from allergies because it is resistant to the elements that elicit an allergic reaction.
Dust, dirt, and pollen can't seep into the nonporous surface of the concrete.
Allergens can be easily swept away and eliminated.
Air quality remains cleaner and more pleasant for you and your family.
The Concrete Etc; Decorative concrete
Decorative concrete can add both beauty and value to your home improvement projects, so why not give it a try? Visit the Gaithersburg, MD office of The Concrete ETC for more information.