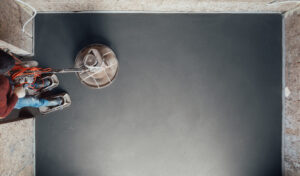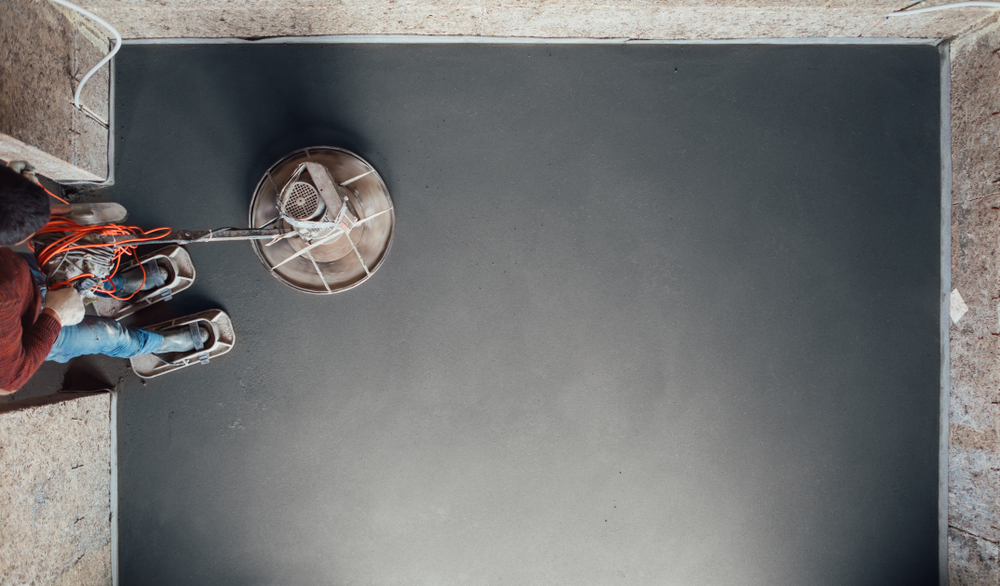 Fairfax, Virginia Flooring Installers
It can be tempting to indulge in some do-it-yourself (DIY) while renovating a room in your house. Those home improvement shows make it appear so simple. However, there are many good reasons why you should hire a professional to lay your concrete flooring in Fairfax, Virginia. Professionalism, experience, expertise, and efficiency are just some of the things that licensed Concrete flooring professionals may contribute to your job.
Benefits of Hiring a Licensed Concrete Contractor
If you want your concrete work done quickly and well, you need to hire a skilled concrete contractor. It's very uncommon for inexperienced homeowners to overextend their timetable and/or money while attempting a flooring installation project. Considering that flooring is the literal foundation of many remodels, this is crucial information to have. This stage can cause others to run behind schedule, and once it has passed, it is very difficult to undo any mistakes.
Failure to plan ahead, make accurate measurements and cuts, purchase enough supplies, or recognize when you've taken on more than you can handle are just a few examples of the kinds of mistakes that can lead to expensive and time-consuming mishaps. Hiring a professional concrete contractor can assist ensure that your project is completed on schedule, barring any unforeseen complications. All save the most challenging tasks can be handled by these seasoned experts.
The design process can often be as difficult as laying the flooring itself. You need to have a firm grasp on the following to ensure a smooth flooring installation project: the type of concrete flooring best suited to the space/occupants; how to demolish, repair, or prepare an area for new floors; how to keep to a budget and timeline; and what to expect at each stage of the flooring installation process. An experienced and reliable concrete contractor can assist you to figure out what steps to take next in your remodel.
Licensed Concrete Contractor, Virginia
Licensed concrete contractors take full responsibility (and carry insurance) for their projects, so you can rest assured that they will look out for your best interests. When it comes to flooring, employing an unregistered contractor or a friend can be risky because they might skip steps to save time. Unfortunately, you get what you pay for when working with an unlicensed contractor because they are not required to make repairs in the event of issues such as incorrect installation.
However, a certified concrete flooring contractor will have been through extensive training in the latest industry standards (rules, laws, processes, and techniques) and will use these to each and every project they work on to ensure a flawless concrete installation.
A reliable licensed concrete contractor in Virginia will collaborate with you, take your ideas seriously, and treat you like a valued client. Licensed contractors value customer satisfaction highly, so you can trust that they will do what it takes to make you happy.
To achieve mastery in any field, it is necessary to learn the underlying mechanics. Many issues can arise throughout the flooring installation process. It's a common misconception that anyone can lay flooring because it doesn't take a lot of time, talent, or competence; however, this isn't always the case.
Concrete, for instance, must acclimate to the client's home before installation to avoid gaps and warping caused by the floor's expansion and contraction when the home's temperature changes. Knowing what equipment is necessary to finish a concrete job is an additional hassle. If you want to save money or time by laying the flooring yourself, you may need to invest in or rent expensive tools. Hiring a skilled concrete contractor can help you avoid many of these problems. In the event of an accident on the job, the insurance policy of a licensed contractor covers the entire cost of repairs.
Professional concrete contractors care deeply about their client's satisfaction and go out of their way to provide them with high-quality flooring and support. If you want to update a room in your house, it's a good idea to get in touch with professionals like us to see if we can help.