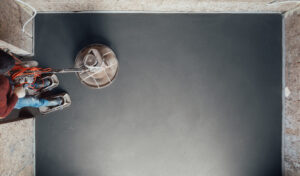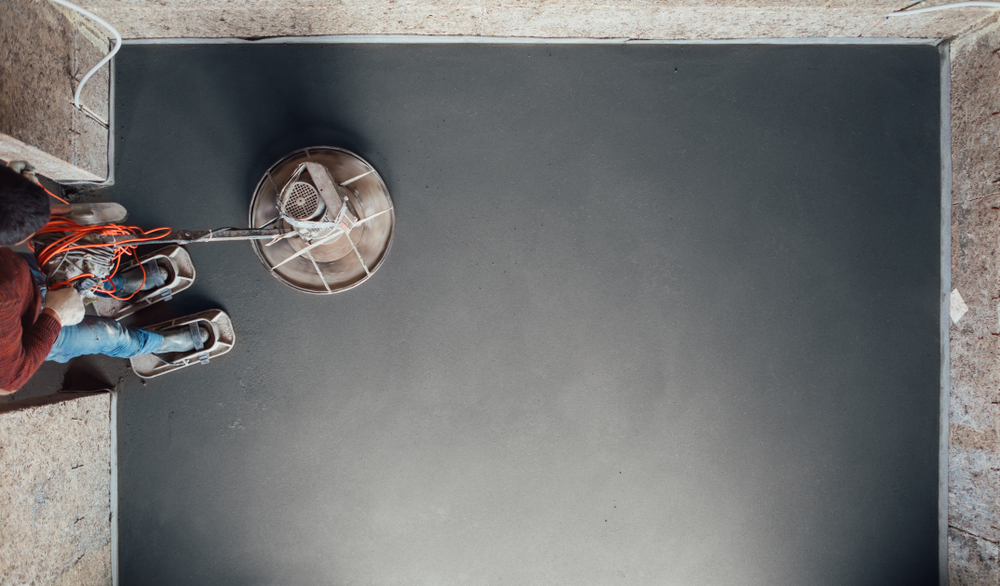 Durable floors are gaining in popularity due to the many benefits they offer, especially finished concrete floors. Fairfax, VA flooring contractors know that concrete is not only durable and easy to clean but it can also be finished in a variety of ways to create a unique look for your home or business. In this article, we will discuss the different types of finishes available for concrete floors, as well as some alternate finishing methods that you may not have considered. We'll also give you some tips on how to care for your finished concrete flooring so that it looks great for years to come!
What Is a Finished Concrete Floor?
Concrete floors are increasingly common in newer homes and businesses as they offer a relatively low price point per square foot and can be finished in all sorts of ways. But what exactly is a finished concrete floor?
A finished concrete floor must cure for about a month and then be sealed in some kind of way—whether that be through epoxy resin, honing, grinding, and polishing, or some kind of siliconate concrete sealer.
Different Types of Finishes for Concrete Floors
While the cost of the material itself is relatively low, concrete floors are anything but boring. In fact, they can be finished in a wide variety of ways. In the following section, we will detail the different ways a plain concrete floor can be finished—from a soft, matte look to a high gloss finish!
Matte Concrete Finish
As you may have guessed by the name, this type of concrete floor finish is a more subtle finish, as it reflects the least amount of light. However, there is still some light reflectivity in a matte finish, though the scope of this depends on the type of matte sealer your flooring contractor uses. Matte concrete floors offer an understated look that some prefer to the flashy personality of high polish floors, which is why it is a popular choice amongst homeowners.
Low Gloss Finish
A low gloss finish is just that—concrete that is lightly lustrous. This is typically achieved through grinding, honing, cleaning, and applying a low gloss sealer or epoxy resin to the surface of the concrete.
Mid-Range Gloss Finish
A mid-range finish is for those looking for some light reflectivity without the visual noise of the high gloss finish. Similar steps are applied from the low gloss finish, perhaps with more grinding and honing and the application of a higher reflectivity sealer.
High Polish Finish
This is the shiniest concrete can get, people! A high polish finish requires countless hours of patching, grinding, honing, cleaning, sealing, and buffing to achieve a highly reflective floor. This is often sought after in commercial settings or areas where high illumination is desired, such as retail establishments. Another benefit of high gloss concrete is that the process of finishing it takes many steps and essentially makes it even more bulletproof than other methods, like grind and sealed concrete. As a general rule, the more time and attention you spend during the polishing stage of sealing your concrete, the longer lifespan it is likely to have.
Grind and Sealed Concrete
While grind and sealed concrete is still technically finished flooring, it requires fewer steps than a high polish or even medium polish finish and often comes at a lower price point. This type of finishing method requires the concrete to be honed, cleaned, and then chemically sealed—rather than ground down to a smooth surface using increasingly finer grit diamond polishers.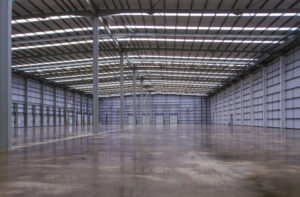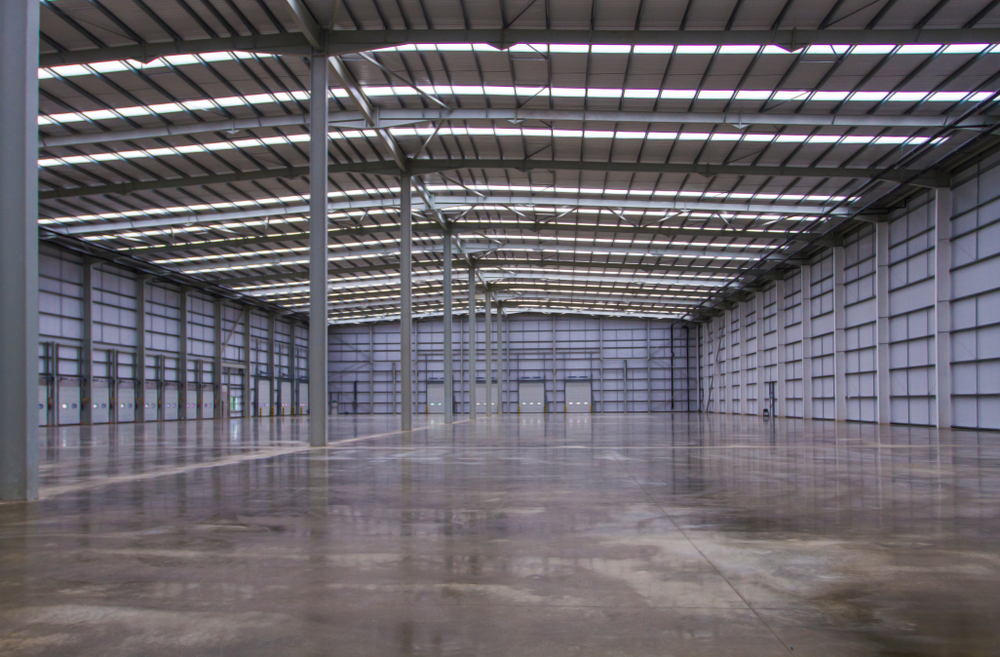 Other Ways to Finish Your Concrete Floor
If you find the natural grey of concrete to be a little drab no matter the luster, never fear! There are many other ways to add character and life to your concrete floor through other types of finishes. Here are the top four alternative ways to finish your concrete floors:
1.     Stains: One popular way to jazz up your concrete floor is by applying a water-based or acid-based stain to color the surface of the concrete. In most cases, acid-based stains result in earth tones, whereas water-based stains offer a wider array of color options. Stains rely on a chemical reaction to color the floor, thanks to calcium hydroxide, an ingredient in concrete. Stains are typically semi-transparent and can add a lot of personality to a concrete floor.
2.     Epoxy Layer(s): By applying a layer or two (or even more) of epoxy resin to your concrete floors, you are further protecting them from stains and damage—but this act has the twofold benefit of also offering the designer some playful options. For example, you can opt for metallic epoxy, UV resistant epoxy, self-leveling epoxy, and more!
3.     Dyes: This type of color additive typically comes in a solvent- or water-based form and can be applied to the surface of the concrete to impart vibrant color. Dyes impart color in a different method than stains, which is why the two coloring options are distinct from each other. The particles of dye are small enough to penetrate the concrete, which helps them to bind in a more permanent manner to the concrete—and therefore the colors can also be much richer as well. The downside with dyes is that they are generally not UV resistant and may fade if exposed to the sun for a long period of time.
4.     Stencils: This type of finish allows the designer to put a company logo, for example, in the concrete, or a pleasing geometric design. Stencil finishes come in a wide variety of possibilities, so the only limit to the outcome is the imagination of the home or business owner. This type of finish is typically a little more controlled and less creative than, say, a stained concrete floor finish.
How to Maintain Finished Concrete Floors
Part of the beauty of concrete is that it is simple, affordable, infinitely adaptable, and relatively easy to maintain. If you are wondering about the best ways to care for your finished concrete floors, consider that first and foremost, stains or spills must be cleaned up swiftly to prevent the material from penetrating the concrete. Beyond accidents and spill management, a simple dry mop with a microfiber cloth can help to pick up any dust, dirt, or allergens. Follow this up with a neutral pH cleaning solution in your mop bucket and wet mop the floor until it is clean. That's essentially all there is to it!
Finished Concrete Floors Fairfax, VA
With so many ways to adapt the finish of a concrete floor, many homeowners, renovators, and businessowners are turning to concrete contractors for their flooring needs. In fact, in terms of variability, durability, and price point, it's hard for other materials to compete with finished concrete floors. Fairfax, VA contractors are no exception—in fact, concrete has been used in construction for thousands of years!
If you want to know more about polished concrete and its many applications, check out our recent article on the topic—or, contact The Concrete, Etc. today for a quote!