Most garages have low-solids epoxy flooring solutions purchased from a home improvement store and installed by the homeowner themselves. It's easy to see why these garage floor paint systems are so appealing: for just a few hundred dollars, a homeowner can completely transform their garage. These systems, which are poor imitations of standard industrial flooring installations, are notoriously challenging to set up correctly. They often consist of little more than a single-part latex paint with a trace quantity of epoxy resin added.
The advantages of a high-quality epoxy garage floor system, on the other hand, are not offered by these alternatives. In this piece, I'll go over the good and bad of our high-end garage floor epoxy system.
In order to protect your floor and offer an appealing, high-performance surface, a luxury epoxy garage floor system uses many layers of durable concrete coatings, as opposed to a single layer used by big-box retailers. Each of these layers has been carefully chosen for its specific function, resulting in a structure with the best possible lifetime and efficiency. A 100% solids epoxy base coat, epoxy flakes distributed to rejection, and polyurethane or polyaspartic topcoat are common components of our system.
Because of this highly prized quality—its great durability—epoxy flooring material is widely used in garage projects. Epoxy flooring is resistant to motor oil, gear oil, gasoline, bleach, acids, and many solvents, making it a desirable alternative to more traditional flooring options like hardwood. Epoxy coatings are stain-resistant, so even if car fluids stay on them for a long time, they can be cleaned without leaving any kind of mark. In a nutshell, protective epoxy flooring is an excellent choice for garages, regardless of the vehicles stored within or the projects being worked on.
In addition, epoxy's hardness and thickness make it highly resistant to abrasion from standard garage tools and equipment including metal wheeled tool boxes, floor jacks, and jack stands. Because of its excellent impact resistance, an epoxy coating is unlikely to be chipped or otherwise damaged by fallen tools or even large free weights (if you're using your garage as a gym).
The design and color of the dispersed flake used in garage floor epoxy greatly affect its visual appeal. This opens up a world of possibilities. The sizes of epoxy flake range from a few thousandths of an inch to a full inch. There will be major effects on the final output from the size selected. Large flake works best as a single-color installation, while little flake looks amazing and modern in a color mix that employs many hues.
Historically, 3/8″ flakes in a variety of colors like white, gray, and black were utilized in most epoxy flooring systems. These structures look like terrazzo but are actually ceramic tiles, earning them the reputation of being quite commercial in style.
Smaller flakes and a more muted color scheme, like three shades of gray or tan, are typical in today's epoxy flooring for homes. These styles are less macho or professional seeming, making them a better fit for the interior decor of today's homes. We also think about the new materials we'll be installing, like wood flooring, so we can find a good color match.
We recommend polyurethane topcoats over polyaspartic for most applications. Since polyaspartic topcoats cure quickly, they are widely used by businesses advertising "one-day epoxy garage floors." However, their increased thickness makes them less effective at preventing slips and falls than traditional flake epoxy.
As a result of the low viscosity of polyurethane topcoats, we were able to effectively seal the scattered flakes without reducing the slip resistance of the epoxy floor coating. The fact that polyurethane topcoats may be purchased in either a glossy or matte sheen gives us even more leeway in deciding how the final product will look. Nothing says "now" like a gray epoxy floor with a matte finish.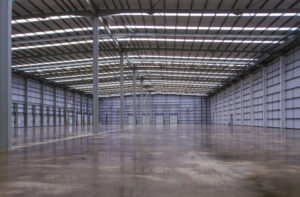 The typical installation period for garage floor epoxy is two days. As we've already shown, the performance of one-day floors is subpar, despite the fact that numerous companies offer them.
It's crucial to hire a pro to install garage floor epoxy because if the concrete subfloor isn't correctly prepared, the epoxy could break prematurely. When installing garage flooring, do-it-yourself concrete surface preparation is rarely adequate.