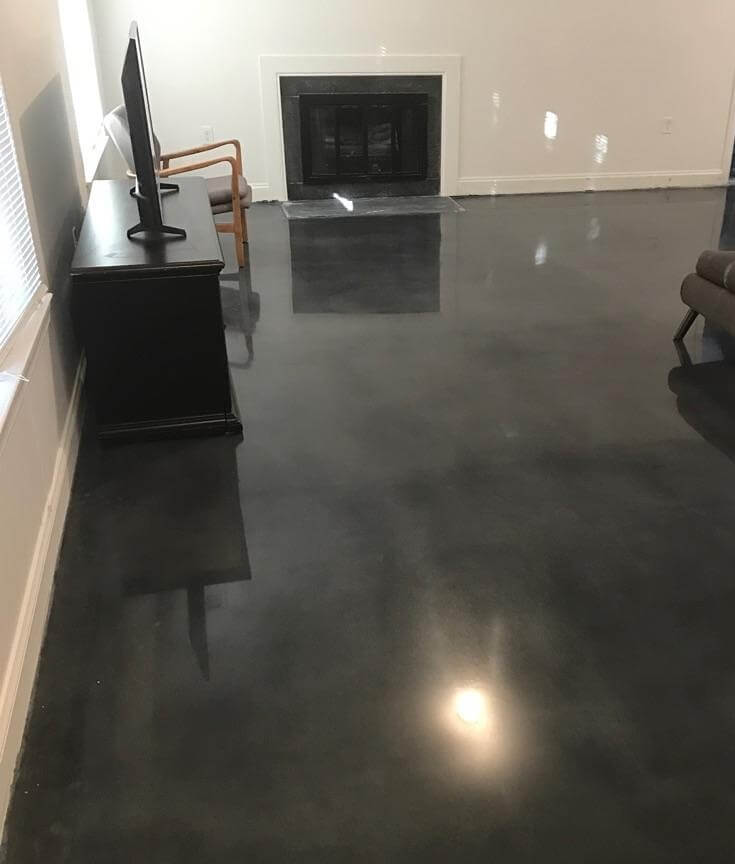 If you're looking for concrete staining "near me," you may be looking for ways to add a touch of elegance and sophistication to your home or business. Concrete floor staining may be the perfect solution! Concrete staining is a process that can give your concrete floors a beautiful, unique look. There are many different types of stains available, so you can find the perfect one to match your style. In addition, using professional flooring contractors will ensure that the job is done correctly and that your floors will last for years. In this article, we will touch on some Frequently Asked Questions about concrete staining, including whether or not staining your concrete floors makes for a good DIY project.
But First...What Is Concrete Staining?
You might think of stained concrete as a bad thing if you're conjuring images of engine oil, water damage, or other unwanted substances that have penetrated a concrete slab—but did you know the intentional application of the proper staining solution can create a desirable effect and transform the aesthetic of your floors?
Concrete stain comes in two primary forms: acid-based stain and water-based stain. (For more on the difference between the two types of concrete stains, check out our recent article on the topic!) Concrete stain is applied once the concrete floors have fully cured, which can take as long as 28 days. Of course, the floors must be cleaned first to ensure the stain has a chance to penetrate the concrete without unwanted oils or debris muddling the effect.
Concrete stains come in a wide variety of colors and add depth and personality to a concrete floor, which is why they are popular both in residential circumstances and commercial. It is a simple and cost-effective way to add a bold look to your floors, but it is not to be confused with concrete dye, which relies on a different means of application. For more on the differences between concrete stain and concrete dye, click here.
Can Concrete Stain Be Used on Brick?
Yes, concrete stain can be used on brick—however, if you're staining a brick surface that is exposed to UV light, you may want to consider an acid-based concrete stain, as it is more UV stable than its water-based alternative.
Can Concrete Stain Be Used on Wood?
The short answer to this question is yes, concrete stains can be used on wood. Especially effective are acid-based concrete stains, as they chemically react with the wood and bond with the material itself rather than just acting as a topical paint, like other forms of paints or stains.
Which Concrete Stain Is Best?
So, what's better: water-based concrete stains or acid-based ones? While the answer to this question boils down to personal preference, there are certain benefits to acid stains and also perks to water-based stains. The primary question to ask yourself is if your concrete surface is indoors or outdoors; the second question you should be asking is how important the range of color options is for you.
If you're looking to do an outdoor concrete floor or patio with a stain, you may be better off with an acid-based wash, as it is less likely to fade over time from exposure to the sun. However, acid-based concrete stains tend to come in more subdued colors, like earth tones—so you might be limited in terms of the palette. If you're looking for a bold color for your indoor concrete floors, water-based concrete stain may work better for you.
In case the price is important to you, water-based concrete stains can cost anywhere from $2-$15 per square foot, and they are generally considered simpler to apply and work with than acid-based stains. These can cost anywhere from $2-$25 per square foot, depending on the complexity of the project.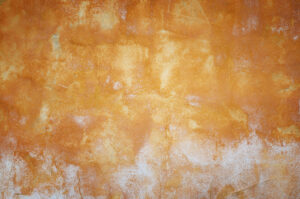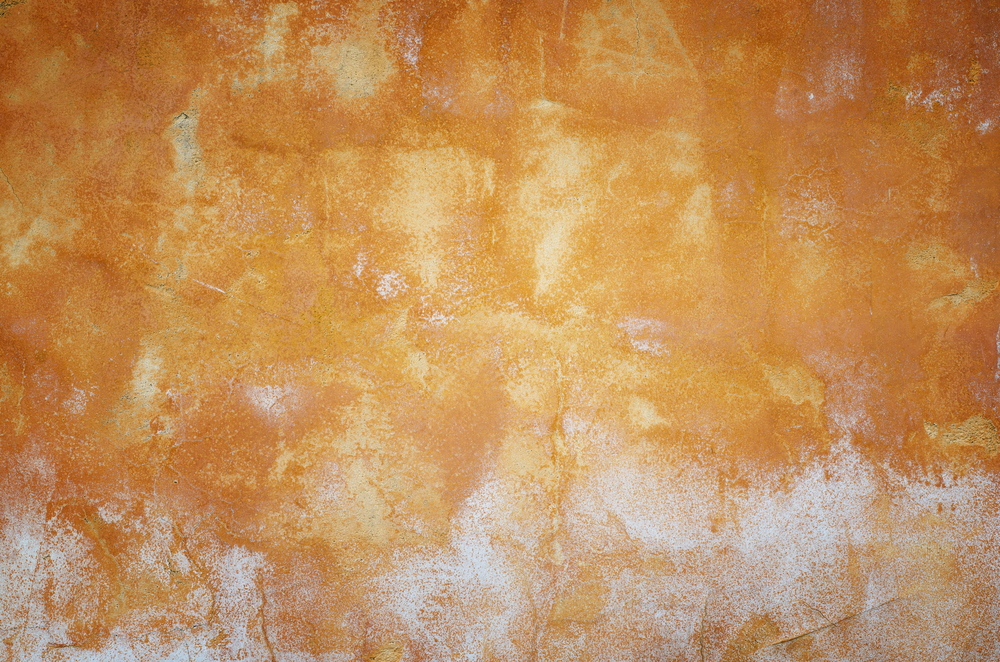 Is Concrete Stain or Paint Better?
While applying paint to your concrete floors might provide a layer or two of protection, paint can accumulate chips, scuff marks, or other damage over time. Especially if you're using an acid-based concrete stain, on the other hand, the color chemically bonds with the concrete. After the stain has been allowed to saturate the floor for 24 hours, the concrete floor is then sealed and polished to protect the stain and the floor beneath it.
Of course, paint can offer a price point that may be cheaper than a more complex staining project at around $2-$4 per square foot. Paint offers a cheap protective barrier over your concrete floors, but will not chemically bond with the concrete beneath it, making it more vulnerable to damage, especially in high-traffic areas. Not all paint is UV-resistant either, so when choosing between concrete stain or paint, consider:
·      Are the concrete floors indoors or outdoors?
·      Will the concrete floors be highly trafficked?
·      Do I want the concrete floors to be reflective or matte?
·      Do I want the color on the concrete floors to be opaque or completely cover up the floor beneath?
Overall, it's important to remember that the way you finish your concrete can impact its overall longevity and durability—so weigh the factors above when selecting between concrete stain and paint.
Why You Should Leave Concrete Staining to the Professionals
In an age of DIY projects where increasingly people are pushing to work on their homes themselves, it can be tempting to underestimate applying a concrete stain as a simple process. However, there are several reasons why you should leave concrete staining to the professionals, listed below:
1.     Experience: A professional flooring contractor will have the experience necessary to get the job done right the first time, and get the job done well. Once a concrete stain has been applied, you're stuck with the results—unless you apply another thin layer of concrete over the top and start afresh. So, if you want your floors to turn out beautifully with less hassle, it's best to call in the pros.
2.     Equipment: Properly installing and finishing concrete floors takes expertise and access to the equipment and tools necessary to do the job well. A professional concrete or flooring contractor will be able to install your floors, hone, grind, stain, and seal them using equipment that they are already proficient in using—unlike the average homeowner.
3.      Dialing in aesthetics: It's one thing to have a vision for how you'd like your stained concrete floors to turn out, and it's another to execute that vision. A professional will be able to help you achieve your desired aesthetic by weighing factors like the color and porosity of the concrete, any imperfections in the surface, and even the temperature. Successfully achieving your desired look relies on a lot of factors that a professional will understand how to navigate.
Concrete Staining Near Me
Concrete stain is a versatile option useful not only for concrete floors, but even for brick and wood applications as well. However, when it comes to applying concrete stain successfully, you're generally better off leaving this project up to the pros, as there is no way to remove a stain once it has been applied. If done well, a stain can elevate simple concrete floors from being purely functional and practical to becoming a thing of beauty as well.
Are you looking for concrete staining "near me"? Contact The Concrete, Etc. today for a quote, or click here to browse our gallery of previous work!