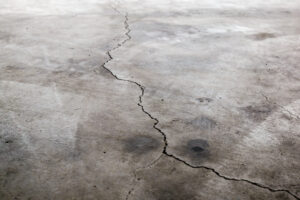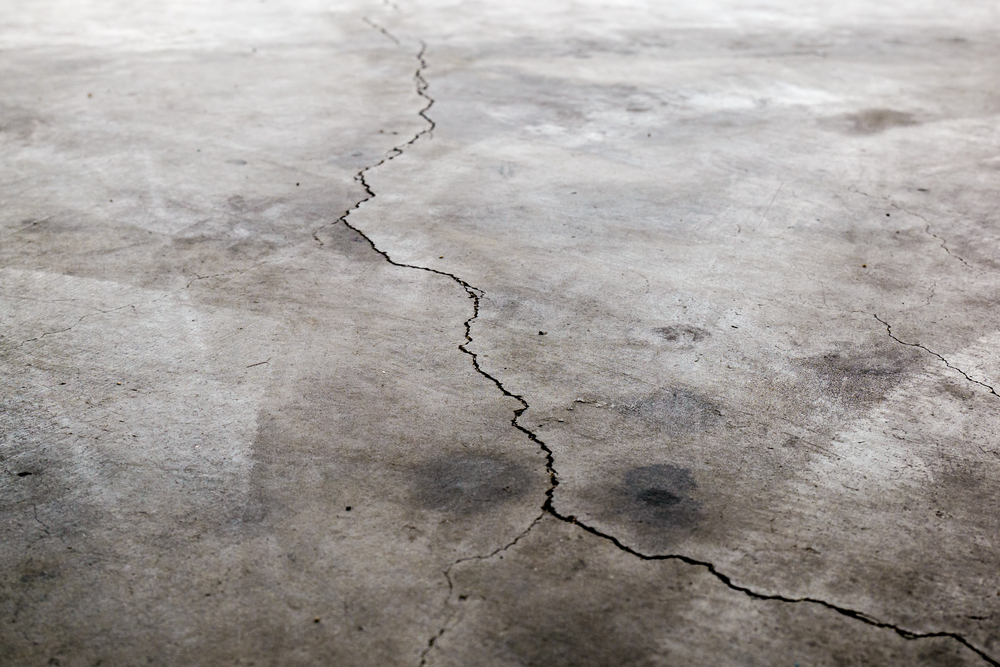 If you're in need of concrete restoration, Fairfax, VA residents may be feeling a bit overwhelmed with the process. Not only do you have to find the best local contractor to handle your project properly, but there is also certain information that it's important for you to understand before getting started. Concrete restoration is no small job—and it requires special expertise—so it's essential that you do some research in advance and find the right professional to hire for the task. In this article, we will delve into the details of ways to know when your concrete floors need restoration, what concrete restoration is, and what the process entails. This guide covers everything you need to know about concrete restorations before you invest in an expert flooring professional, so let's get started!
How to Tell If Your Concrete Floors Need to Be Professionally Restored
Obviously one of the first things we look for in determining if a floor has been installed properly is the levelness of the floor and, in some cases like epoxy-coated floors, the impermeability of the floor. You know you have a problem if your facing sloped floors upon which a ball or marble will roll in a given direction without any initial inertia—but here are some other warning signs to look out for in your concrete floors as well to determine when a surface restoration is necessary:
·      Uneven, porous, or scuffed surfaces: If the outside surfaces or floors of your concrete building appear uneven, concrete repair work is necessary. This could be caused by a number of things, such as the weather, temperature swings, or shoddy foundation work. If you ignore the fact that your concrete pieces are no longer level, you could run into serious issues. This entails shattering and disintegrating, which can result in injury in addition to instability. If you do realize that your concrete floors are no longer level and smooth, you should take action as soon as you can.
·      Visible cracks in the concrete: One sign that your concrete may need repair work is the appearance of cracks in it. Weather-related changes in the soil below could cause cracks in the concrete by causing the soil to expand and compress. Weather variations can have an effect on both your home and your health. If there is a lot of rain followed by an extended period of hot, dry weather, the ground will expand and contract. Concrete flooring and walls are also prone to cracking. By speaking with concrete repair professionals, you may determine whether the concrete merely needs minor touch-ups or whether more comprehensive work is necessary.
·      Water damage, including accumulation of water or neglected spills: You should also take action if you see water accumulating and pooling on concrete surfaces after a weather event.  This issue is frequently brought on by water that cannot properly drain away. Your concrete surfaces may suffer additional wear and damage if you don't swiftly resolve this issue. For protection, a waterproof coating should be applied before pouring concrete, and it should be properly finished and sealed once it's poured and cured.  However, exposure to the elements can cause this covering to deteriorate with time. To stop more damage, it might need to be repaired and recoated.
What Is Concrete Restoration?
In short, concrete restoration is the process of improving or renovating damaged, cracked, crumbling, or in any way deteriorated concrete surfaces to their original state of polished, honed, and sealed glory. While some minor blemishes and scuffs can be fixed by a relatively experienced homeowner or handyman, for significantly damaged concrete floors, it's best to get a quote from a professional concrete contractor capable of restoring your floors properly the first time.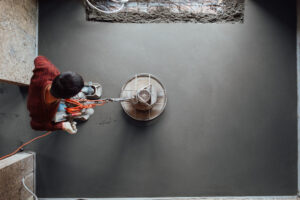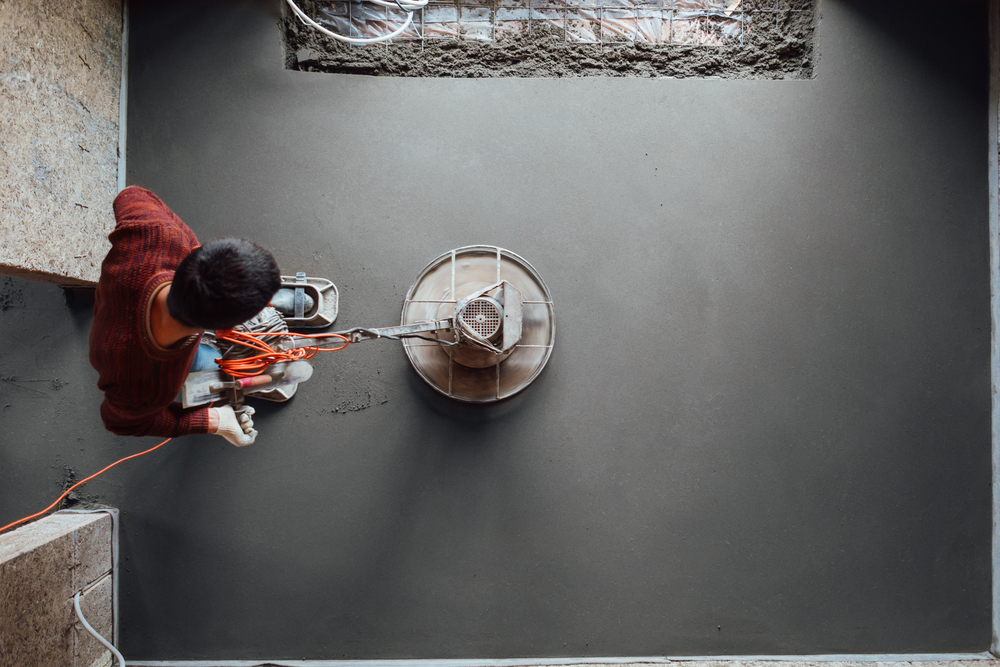 What Is the Process of Restoring Concrete to a Quality Finish?
The process of restoring concrete is not quite as simple as perhaps some eager DIY-ers would hope. In fact, properly restoring concrete takes planning, skill, access to the proper tools, and experience—which is why it is generally best left to the professionals. Here is the general process of concrete restoration services:
1.     Thoroughly clean the floors, both dry mopping and wet mopping
2.     Assess the entirety of the damage
3.     Remove damaged concrete, often using saw cuts for larger projects
4.     Remove dust from and recoat the existing rebar framework
5.     Prepare the appropriate areas to receive the new concrete mixture, including applying a waterproof membrane
6.     Mix, pour, and level concrete—keep in mind if you want to add color to your concrete, it is often best applied in this step (unless you are using an acid wash)
7.     Cure concrete for about 28 days (if using an acid wash, now is the time to apply the aesthetic touch and wash away any residual material)
8.     Polish, hone, and seal, with the option to add an additional layer of concrete
Concrete Restoration Fairfax, VA
There is a number of reasons why concrete floors might become damaged—from scratch marks in the surface seal from moving furniture to deeper issues, like foundational damage causing deep cracking from earth settling or tree root growth. Perhaps concrete's biggest enemy other than heavy wear and tear is time—though if maintained properly, a properly installed concrete floor could literally last a lifetime. If you've inherited a home, recently bought a property, or are just trying to maintain employee safety at your commercial workspace, keeping your floors properly taken care of not only adds value to your building but offers an opportunity to reinvent your space as well.
If you're looking for the best professionals for concrete restoration, Fairfax, VA residents can do no better than The Concrete, Etc. Contact us today to see what we can do for you, or browse our gallery of previous work here!