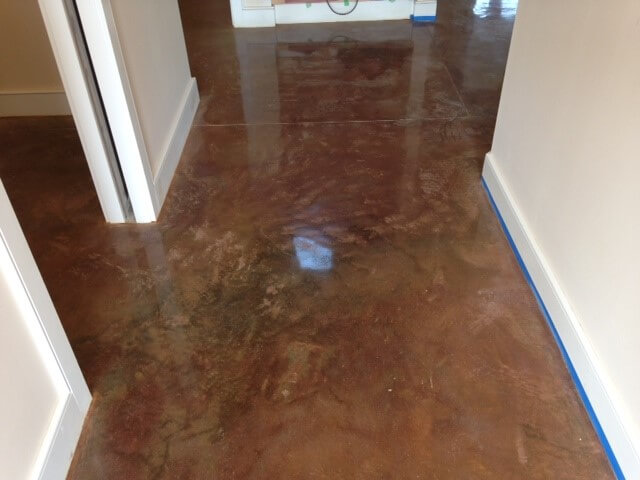 4 Steps For Natural Stone Restoration
Beautiful structures and spaces have been built for millennia from natural stone, which is an age-old material. It should be noted that natural stone is a delicate material that is easily damaged by the elements, such as moisture or chemicals. When stones begin to show signs of wear or need cleaning, restoration services are required. Cleaning, sealing and restoring natural stones like marble, travertine, or limestone are all part of natural stone restoration. The shine and luster of natural stone can be restored by removing all dirt and stains from its surface. Because there are no harsh chemicals used in the restoration process, natural stone restoration helps to prevent further deterioration. The material's durability can be increased and its lifespan lengthened through natural stone restoration.
Countertops and floors made of natural stone, such as marble or limestone, are very popular these days. Natural stones, on the other hand, are extremely porous and can become damaged if they are not cleaned on a regular basis. Natural stone is susceptible to a number of common problems if it isn't properly cared for.
Acidic substances such as lemon juice or wine spillage can cause etching.
Stains, including burnt-on spots after scrubbing, grease buildup, and more.
Microscopically scratched counters can lead to permanent stains if they are not sealed prior to cleaning unless the counters have been properly protected.
This can be caused by careless handling or scratches from the furniture around the piece.
Improper installation can lead to cracks.
Natural stone restoration is a time-consuming task, but the results are worth it when an old surface is given new life. Natural stone restoration can be done in a variety of ways. The four main methods of natural stone restoration can begin once the surface has been properly prepared: grinding, honing, polishing, and grout filling.
Grinding
After the surface has been prepared, the grinding process can begin. Using a diamond grinder, the first step is to remove surface imperfections and create flat surfaces. This improves the adhesion of adhesive products to natural stone surfaces that have cracks or chips.
Honing
Honing is the next step in the restoration of natural stone. Grinding is a more arduous process, but this method is less so. The fine abrasive powder is mixed with water and applied to the scratched or damaged area using a honing machine. Your marble or granite countertop's surface can be honed to remove minor scratches, etching marks, and stains that haven't penetrated far enough into the material. As a result, the top will have a much more lustrous appearance.
Polishing
As time goes on, your stone's color fades or wears away due to abrasion from heavy foot traffic, but polishing can bring it back to its original shine and luster. Veins in the travertine marble that was designed to be invisible when new can also benefit from this process.
Grout Filling
Cleaning the joints and then applying a special substance to fill them is another step in natural stone restoration. Your tumbled marble floor's smooth appearance is restored and protected by grouting, which fills in the gaps and seams on the surface.
The Concrete Etc; Commercial, Natural Stone Restoration VA
Natural stone restoration can be accomplished in a variety of ways, as demonstrated above. All of these options will help keep your exterior or interior surfaces looking their best. When it comes to any type of concrete product, our team at The Concrete Etc. has a wealth of knowledge and expertise in all types of situations and surfaces.