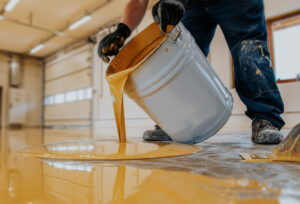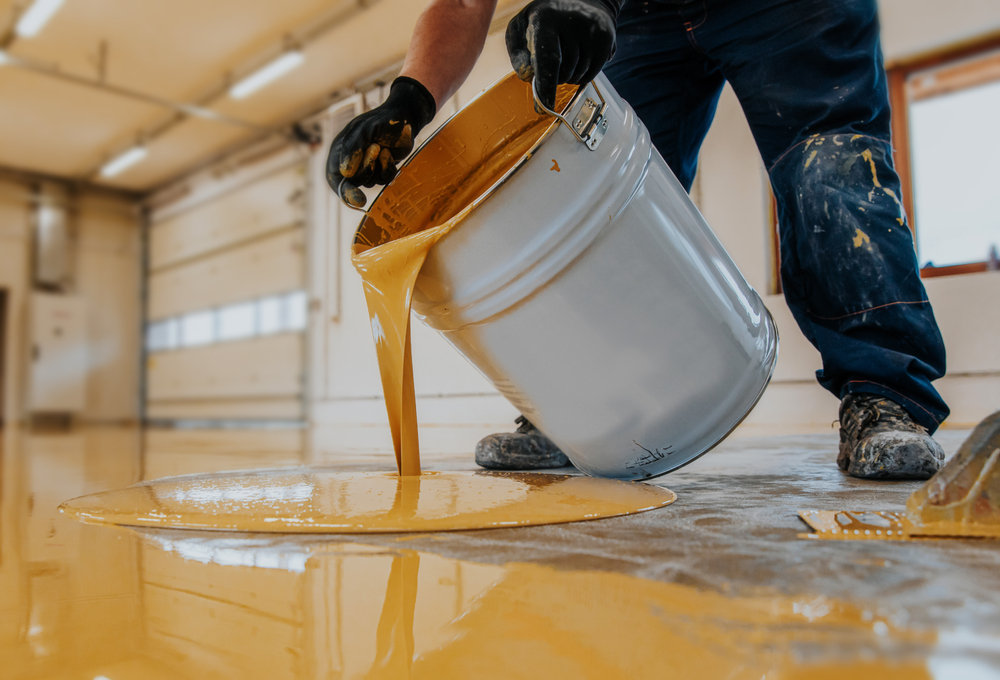 If you are a business owner or general contractor in the Rockville, MD area who is considering an epoxy floor for your commercial building, then you have come to the right place! In this blog post, we will introduce you to some of the benefits of choosing to go with epoxy flooring for your business. We will provide information on what to look for when choosing between commercial epoxy floor contractors Rockville, MD, as well as some tips for maintaining your new epoxy floors! By the end of this post, you should have all the information you need to make an informed decision about who to hire for your epoxy flooring needs. Thanks for reading and we hope you find this helpful!
Why Epoxy Floors Are a Great Choice for Businesses
Businesses looking for a high-quality floor that offers both reliability and longevity should take a closer look at commercial epoxy floors. A commercial epoxy floor provides businesses with many benefits such as easy maintenance, resistance to mold and mildew, and it is extremely durable. Taking the time to install commercial epoxy floors can also increase property value, making it a worthwhile investment. For those businesses in Rockville MD in need of commercial epoxy services or contractors, they're in luck. There are plenty of commercial epoxy floor contractors located in the area who can provide the necessary installation services needed to create beautiful commercial floors that will last for years to come.
Why Epoxy Floors?
Installing epoxy floors is a great way to improve the aesthetic of any commercial property and is worth considering for its long-term benefits. Epoxy floors are not only attractive, but also provide durability and resistance to staining, scratching, and scuffing. They're ideal for high-traffic areas that require frequent washing or frequent rearranging since they're easy to clean and can handle industrial materials like solvents. The installation is a fast process that creates a seamless compression seal (as compared to vinyl tile) that is also moisture-, chemical-, and abrasion-resistant. In summary, why is epoxy worth it? It all comes down to cost, time efficiency, endurance, and style – all important factors when it comes to commercial flooring.
How to Decide Between Commercial Epoxy Floor Contractors Rockville, MD
When it comes to finding the right commercial epoxy contractor in Rockville, MD, reliability and value for your money should be your top two key considerations. Quality of work is also important and a good way to get some assurance on this front is to find customer reviews online. It can also be helpful to contact past clients directly and ask them questions about their experience with the contractor. Doing research on your prospective epoxy contractors is key when it comes to selecting the right one, so make sure you take your time in making a decision.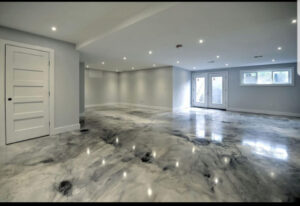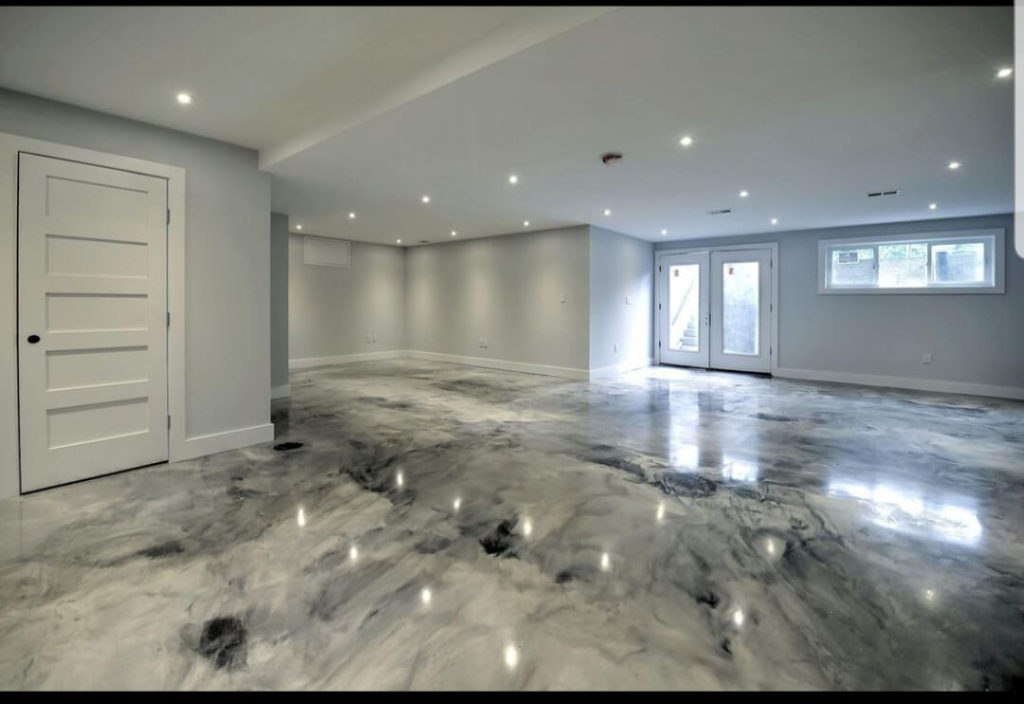 What to Expect From a Professional Epoxy Floor Installation Team
When choosing a professional to handle your epoxy floor installation, timeliness and tidiness should top your list of expectations. An experienced contractor should be able to complete their work in a timely manner and leave the workspace neat. Additionally, skilled installers will strive for efficiency, ensuring that you get the most from your investment. A wide range of aesthetic variations is available, offering a wealth of customization options that can be utilized to bring your personal design vision to life. With countless colors, patterns, and textures on the market, working with an experienced professional is key to achieving the perfect look for any given space.
Tips for Maintaining Your New Epoxy Floors
Maintaining your seamless, antimicrobial, and allergen-friendly epoxy floors doesn't have to be complicated. With simple maintenance, your new epoxy floors will look brand new in no time! The most important tip when it comes to maintaining epoxy floors is to keep them clean – sweep and mop them regularly using a non-abrasive floor cleaner. Additionally, taking the time to address spills and stains as soon as they occur will save you time in the long run when it comes to keeping your floor lasting longer. Lastly, use protective mats or rugs at doorways and other heavily trafficked areas of your home or business to keep the majority of dirt and debris out of those spaces. With these tips in mind, your new epoxy floors are sure to stay looking their best for many years to come!
Commercial Epoxy Floor Contractors Rockville, MD
When it comes to choosing a flooring option for your business, epoxy floors are a great choice. They offer many benefits, including durability, slip resistance, easy maintenance, and more. Plus, they can give your business an updated and professional look. If you're looking for commercial epoxy floor contractors in Rockville, MD who can install high-quality epoxy floors in your business, call The Concrete, Etc. We have years of experience installing epoxy floors in all kinds of businesses. We'll work with you to find the right colors and designs that match your vision for your space. And we'll make sure the job is done right so you can enjoy your new epoxy floors for years to come. So, what are you waiting for? Contact us today to get started on your project!