Cherry Wax For Concrete Floors, Fairfax VA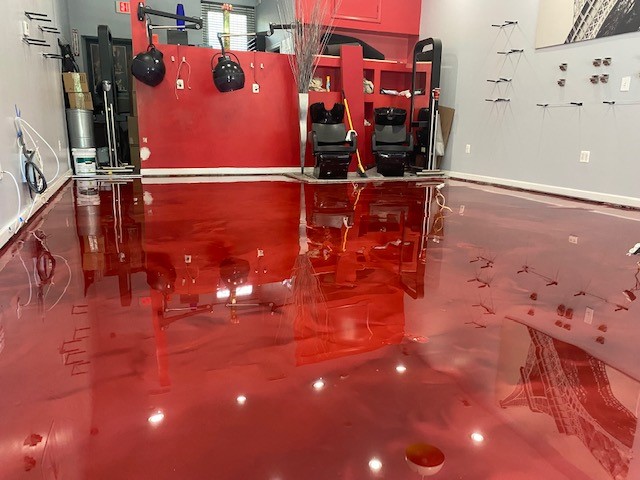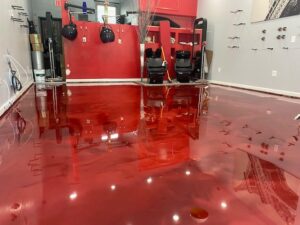 The cherry aroma of Cherry Wax comes from the acrylic floor wax's water basis. It comes in a high gloss or matte finish and may be applied with a mop or high-speed burnishing, making it useful for both small and big commercial spaces. Cherry Wax is known for its speedy build and long-lasting durability. Because of its high resistance to wear from both wet and dry foot traffic, it can keep its glossy appearance for a long time without any upkeep. Use Cherry Wax whenever you want exceptional maintenance properties on a sealed surface.
Wax Concrete, sometimes known as Concrete Wax, is a floor finisher made of water-based acrylic copolymers that can withstand typical foot usage. Using regular wax concrete is perfectly OK at home. Higher quality, solvent-based floor waxes are recommended for business settings because of their increased resistance to black heel marks and scuffs. Also, they retain their slip resistance if properly maintained. Although a concrete floor finished with concrete wax may look similar to a polished concrete floor, the two floors are really treated in quite different ways. Polishing concrete is a mechanical operation, whereas applying concrete wax is depending on the floor's surface. Most acrylic wax concrete products are mop-down varieties best applied with a microfiber mop. Wax concrete floors are sensitive to the fibers in cotton mops, which can leave behind streaks and lint. Heavy-duty floor machines with buffing attachments for the wax concrete floor are typically used to apply solvent-based concrete waxes.
Quality matters when it comes to the longevity of concrete waxes. Commercial concrete waxes of higher quality tend to hold up for longer than their DIY counterparts. Despite its durability, waxed concrete will eventually show signs of wear and tear if left exposed for too long. In high-traffic areas, concrete floors may require as many as ten applications of wax for protection. If properly cared for, the concrete's surface after these coatings of concrete wax should endure indefinitely. It's important to keep the finish from wearing down to the sealer, as that's much more difficult to redo than with a regular floor finish.
Aside from its aesthetic appeal, one of the numerous reasons why company owners choose to put polished concrete in their facilities is that it requires nothing in the way of upkeep. Waxing the floor is not necessary for polished concrete, whether it has a satin finish or has been buffed to a high-gloss level. If you follow these guidelines, you won't have to wax your polished concrete floors ever again!
Ordinary Upkeep
A floor's polished surface can be scratched by grit like dirt and soil, and its sheen could eventually wear off. Regular dry mopping with a microfiber cloth or mop is the best way to keep a concrete floor clean. It's best to get this done after everyone else has left for the day or first thing in the morning.
Clean Up Any Accidents Instantly
If you want to clean up spills quickly, use a clean, soft mop and some warm water with a little bit of mild detergent in it. Your concrete floor will be protected from spills and stains.
Indirectly Apply Cleaner to Stubborn Stains
Spot-treat polished surfaces with your favorite cleaning chemical or spot remover. Don't let the cleaner dry on the floor; rather, let it sit on the stain for a time before mopping it up. Caustic cleaners are not recommended.
Use a Floor Cleaner and Buff
Use a robotic floor cleaner equipped with a soft bristle attachment for cleaning vast floor spaces quickly and easily. Stiff bristles can cause the floor to lose its shine over time by grinding dirt and other particles into the surface.
Re-Polish As Needed
Concrete floors tend to dull with age. Have a professional floor installation service re-polish the floor using a mild abrasive to bring it back to its original condition. Use the service provider who put in the floor if at all possible. This will make it more likely that the contractor tasked with repolishing the floor will be familiar with it and able to execute a good job.
Ask the company who installed your polished concrete floors how they recommend keeping them looking like new. Your flooring professional may have some suggestions for how to keep it looking great for years to come.