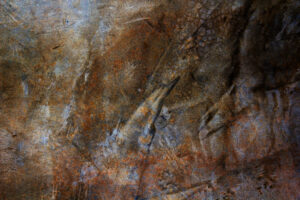 If you're a homeowner looking for a flooring material that is both stylish and durable, look no further than concrete. Rockville, MD contractors know that concrete has been used in construction for centuries, and it is still one of the most popular materials available. In this article, we will explore why concrete is so popular among contractors, as well as discuss the installation process and different styles and finishes of concrete flooring.
Why So Many Builders Are Using Concrete Flooring Contractors
It's not exactly breaking news for contractors to be interested in using concrete to build surfaces and structures—in fact, the practice of concrete architecture is as old as 7000 B.C. However, there are reasons why concrete is still a popular choice among contractors, including flooring contractors. In this section, we will break down some of the key reasons why concrete is the most sensible material for your next construction project.
Concrete Floors Can Be Extremely Economical
While some concrete flooring projects can become extremely elaborate with engraved designs, inlaid materials, or applied dyes or stains, concrete on its own can be one of the most affordable flooring materials around at as low as $2 per square foot. Of course, as you increase the complexity of your flooring design, the price per square foot will likewise increase—but it's rare for concrete flooring to get above $30 per square foot. While that might seem like a lot, keep in mind that polished concrete floors were discovered in the area that was previously the city of Jericho, which fell in 1200 B.C. This brings us to our next point:
Concrete Floors Are Durable and Can Last a Lifetime
It is not unusual for a well-installed, well-maintained concrete floor to last over 100 years. Obviously, it is possible for a polished concrete floor to last for thousands of years…though we doubt most homeowners are planning their construction projects on that kind of timeline. Honed, polished, and treated concrete floors are resistant to dust and dirt, and are unlikely to become damaged. And, should they end up chipped or cracked, it is possible to patch and rebuff the area without redoing the whole floor.
Concrete Floors Are Easy to Maintain
Some people like to apply a chemical finish to their concrete floors every three years or so, but there really is no need if it's been polished and finished properly. All a concrete floor asks is for regular sweeping and maybe a little mopping here and there…pretty minimal needs, all things considered.
Concrete Floors Are Easier On the Environment
Concrete is an aggregate mixture of Portland cement and water which binds in a fashion similar to stone. These ingredients have relatively low toxicity and don't require the amount of environmentally-damaging chemicals that other flooring materials do during preparation, installation, finishing, or maintenance—a big plus for the eco-conscious. In fact, choosing concrete as a large component of your construction material is one of the best ways to protect the environment.
Concrete Floors Can Make an Aesthetic Statement
Don't think that a polished concrete floor has to be a drab and dreary gray—there are a lot of ways to transform the gray surface of concrete flooring into something else entirely! From acid washes, stains, colored dyes, aggregates, and layers of finishing paint or epoxy, concrete floors can go from being subtle and understated to becoming the focal point of a room.
Different Styles and Finishes of Concrete Flooring
As we mentioned in the section above, there are a lot of ways that you can dress up your concrete floors and make them something incredibly beautiful in addition to being durable and eco-friendly. Some common ways of designing concrete include:
1.     Acid stains: By applying an acid wash in a controlled manner to the surface of concrete flooring, the resulting look resembles marbling or space dust. Acid stains can create dramatic, unique concrete floors for a minimal additional effort that can immediately boost the artistic appeal of an atmosphere.
2.     Dyes: Concrete dyes are applied directly to the finished surface of the concrete floor for a controlled application of color. This can be done in geometric patterns, or by way of a stencil or airbrush in order to create a clean, polished design.
3.     Additional aggregates: Ever heard of terrazzo flooring? Some contractors will add additional materials into the concrete by "stamping" them into the surface, such as glass or polished stones.
4.     Degree of polish: Like in the example of polishing wood in carpentry, concrete can be polished with varying grits or textures for different levels of shine. Anything under 1600 grit is considered "honed," not polished, while anything from 1600 grit up to 3000 grit is considered "polished." Polished concrete is typically finished with a sealer top coat making for a shiny, light-reflective surface.
5.     Additional layers of material: Whether a concrete contractor opts to top a concrete slab floor with an additional layer of concrete, a layer or two of paint for color, or a couple of protective layers of epoxy resin, some contractors don't just stop at curing and polishing their concrete. For more on epoxy flooring, check out our recent article on the topic!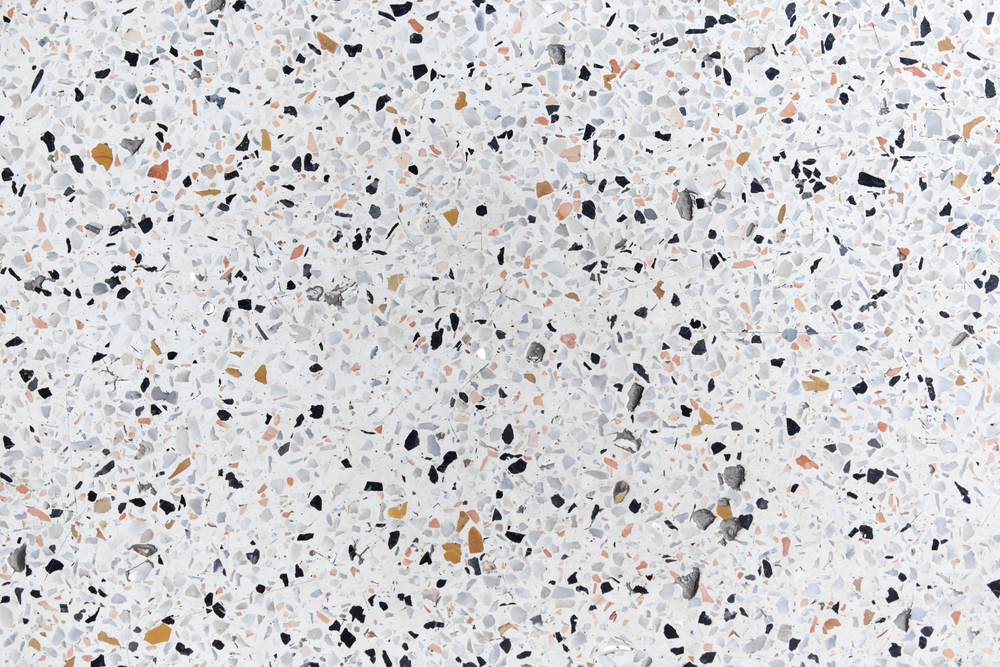 How Are Concrete Floors Installed?
There is a reason why you want to leave concrete floor installation to the professionals: concrete is heavy, and mistakes are permanent and difficult to correct! However, when a contractor comes to install your beautiful new concrete floors, these are the general steps they will take:
1.     Prepare the site, typically by excavation and creating space within which to work.
2.     Select the right concrete for the job, which largely depends on the function of what the contractor is setting out to create.
3.     Build a framework, either out of wood, metal, or both to support the concrete and mold it in the appropriate shape. This step also gives the concrete something to bind to internally for additional sturdiness, and is also the point at which a contractor could install the foundations for radiant floor heating.
4.     Mix, pour, and skreet the concrete, allowing it to cure for anywhere from 24 hours to 28 days.
5.     Finish the concrete, either by polishing, painting, staining, dyeing, or some combination therein.
Professional Contractors for Concrete Rockville, MD
While it might seem like a straightforward enough process, there is lots of room for concrete construction to go poorly. If you select the wrong type of concrete for the job, for example, you might end up with something too porous that could crumble, crack, or split over time. That's why it's generally best to consult a professional concrete contractor to ensure your floors are done right, the first time—and maybe even the last time.
Are you looking for contractors for concrete in Rockville, MD? Contact Concrete, Etc. today for a consultation!