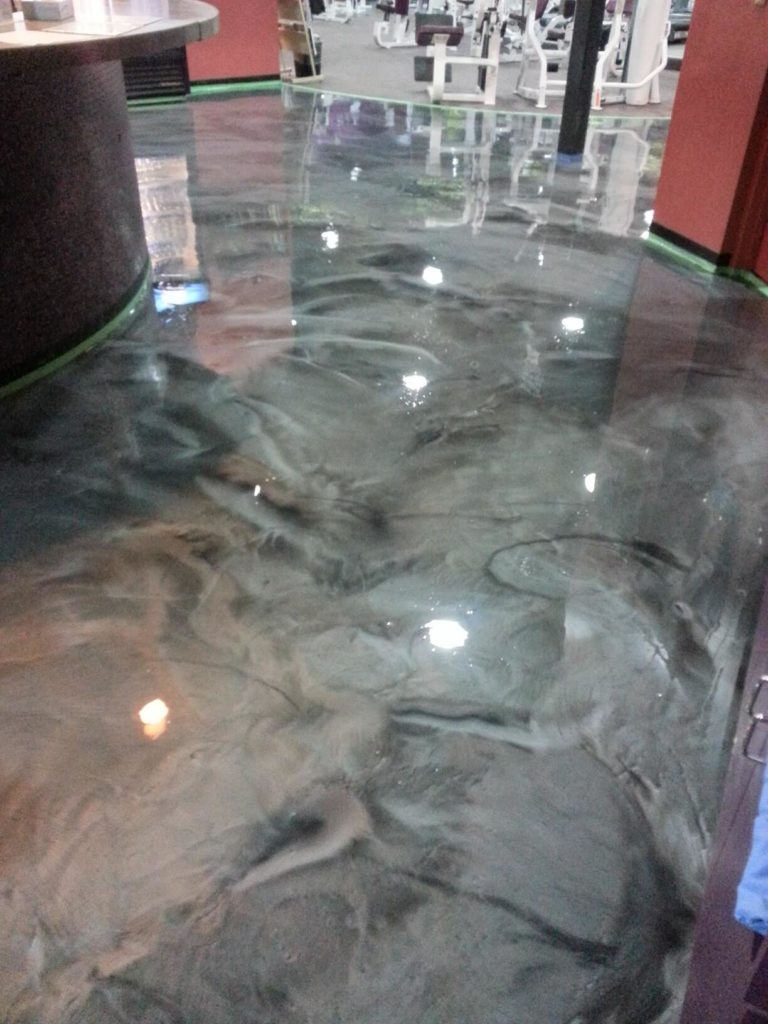 It is the process of restoring natural stone to its original appearance after it has been damaged or worn down. Homeowners and building managers in Virginia and Washington DC who have natural stone outdoor areas turn to us for help maintaining and restoring them to their natural state. Stone wears and tears naturally over time. How to hire reputable stone refinishers and how to avoid common types of stone damage are all covered in this article.
Damage Your Stone Can Suffer From
Stains
Stains left behind by oil, rust, or water are often impossible to remove. Natural stone can also be stained by certain foods and cleaning acids, but this is more common in outdoor areas. When it comes to rust stains, the most common culprits are metal objects that have been exposed to water for some time (nails, bolts, cans, and metal furniture).
Hit Marks
Known as "stun marks," these are white discolorations that appear on the natural stone after being struck with a sudden, hard blow. A weak link in the rock causes it to split apart, resulting in the formation of cracks. Depending on the weight of the impact, a hit mark can be surface-deep or extend through the entire slab of stone.
Extreme Temperature Damage
It is possible that extreme heat can cause thermal shock, which can cause the stone to fracture. When water from melting snow gets trapped in joints or cracks in natural stone, it can chip or crack. This is determined by the stone's porosity and the amount of water it can absorb. As an example, the porosity of granite is about 1%, while the porosity of sandstone is more than 20%.
Etching
Etching occurs when an acidic chemical eats away and dissolves the natural stone's surface, leaving a dull mark. However, in more extreme cases, the damage is so severe that it appears to be a clear liquid stain. The only real way to remove these blemishes is to polish.
Scratches
When dirt, sand, and other abrasive debris become lodged in the soles of shoes, foot traffic can scratch the natural stone. When it comes into contact with materials that aren't made of stone, this can happen. Stone paving can be damaged by heavy furniture being dragged across the surface, for example.
Cracks
Cracks can be avoided with proper handling during installation and good design planning if the pavers are of a good grade prior to laying. Even tree roots growing beneath the stone can cause cracking, which is usually caused by an inadequately laid paving base or a substandard jointing technique.
Hazing
White, chalky efflorescence can appear on natural stone surfaces. When rain and groundwater dissolve salts in soil and water, this is known as salinization. The salt is left behind when the water evaporates. Although it's not harmful to the stone, it needs to be cleaned off.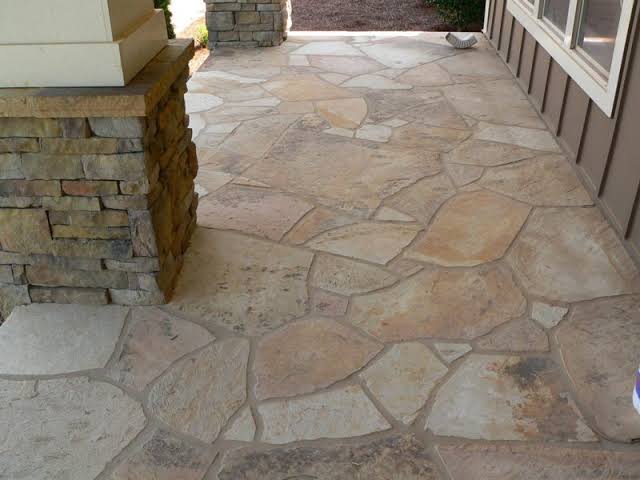 The Process
A natural stone restoration company is almost always needed to restore the stone to its original beauty. A natural stone restoration services company may send an estimator to your home to determine if your stone needs light maintenance, restoration, or repair. There is a chance the entire process could take a few days. You won't be able to use the area while the stone is being cleaned and restored. Some or all of the following may be involved in the process:
For flattening and smoothing uneven surfaces, diamond grinding is used. This improves the adhesion of adhesive products to cracks and chips.
Rehoning: A water and fine abrasive powder mixture is applied to the damaged area during this phase. Surface scratches, marks, and stains can be removed thanks to the power's ability to smooth out the surface.
Using abrasives and chemicals, polishing returns the natural stone to its former radiance, luster, and color. Natural patterns and accents can be brought back to life, even if they have been worn down by heavy foot traffic.
After restoration, impregnators or sealers are applied to natural stone surfaces to ensure their long-term durability.
The Concrete Etc; Natural Stone Restoration Gaithersburg, MD
If you want to restore stone floors or need general stone refinishers for fireplace surrounds or cladding, you should only work with the best. It is necessary to give natural stone some attention even after sealing it to prevent deterioration. Restoring natural stone to its original splendor is our goal as a respected natural stone supplier and restorer. For stone restoration services, get in touch with The concrete Etc. in Gaithersburg, MD.